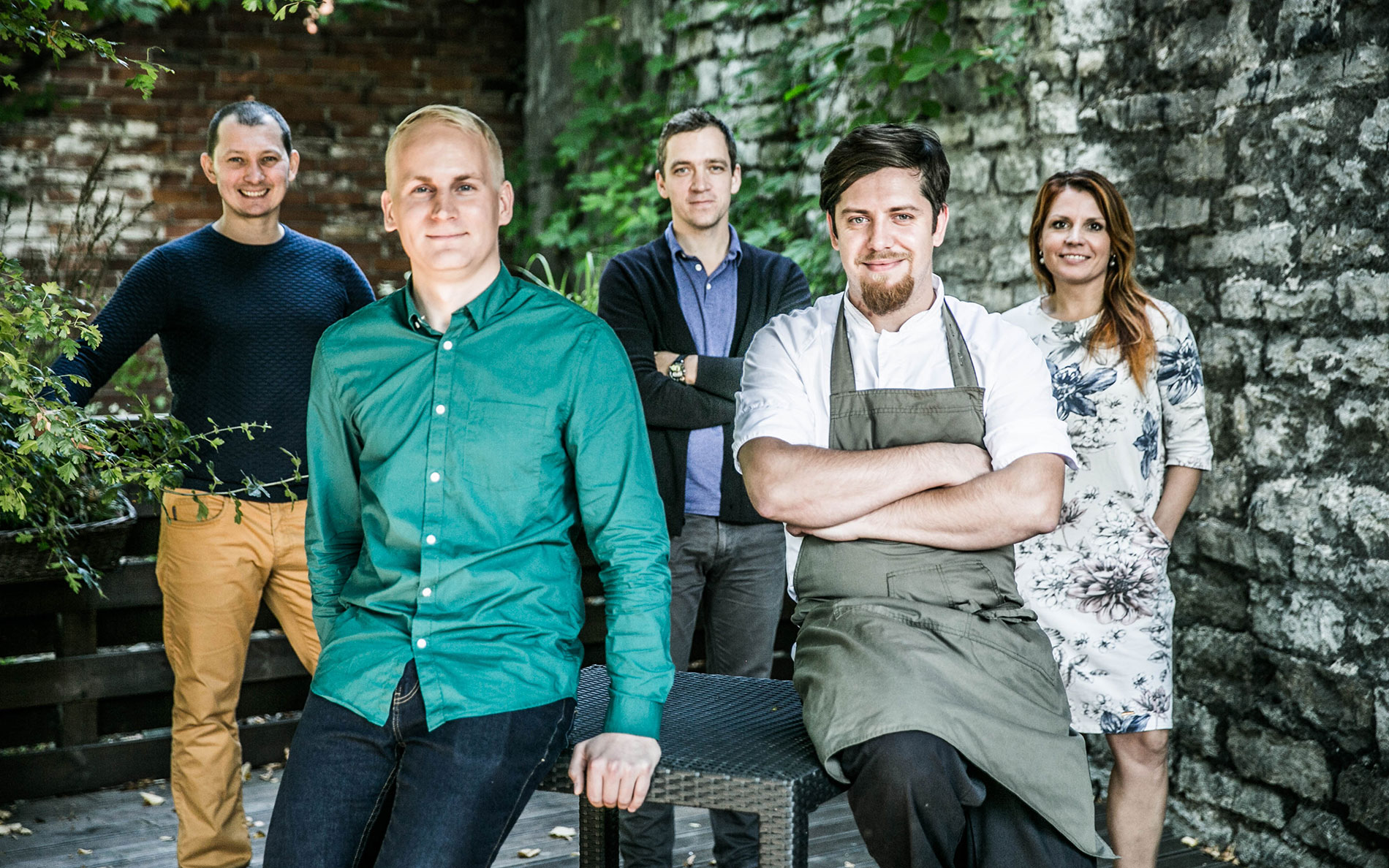 Kolm Sibulat (Three Onions) – who are we actually?
Restaurant Kolm Sibulat is located on the outskirts of the bohemian neighbourhood of Kalamaja. From time to time we are asked to define what kind of cuisine we make here. The easiest way to describe us is fusion-confusion depending on which part of the world our inspiration currently comes from. Our menu blends both fast and slow cooking – combinig the best qualities of them both. You can find ramen-inspired noodle dishes, Middle Eastern pearl coucous, Mediterranean hummus, Thai inspired red lentil soup and spicy Korean kimchi cabbage. One thing is certain –everything that comes from our kitchen is made with love!
The idea to establish a second restaurant came from our two head chefs. They are true artists at their heart. Our first restaurant Moon has a very distinctive style of cooking and this set too many limits to the two creative souls in the kitchen. So our chefs came up with the concept of Kolm Sibulat.
We consider Kolm Sibulat as the baby brother of Moon. An unusual name, an unsual location, but otherwise very homely and cozy.
Yours truly,
Roman, Igor ja Jana
---